Programs and Services
Capital Plan, Road Conditions, Ring Roads, Maintenance Contracts, Road Restrictions/Bans
Grants, Traffic Safety Calendar, Traffic Safety Plan, Saferoads, Office of Traffic Safety Reports
Public Transportation Initiatives in Alberta, Municipal Grants, GreenTRIP, Alberta Municipal Water/Wastewater Partnership (AMWWP)/ Water for Life, Provincial Transit Engagement, Strategic Transportation Infrastructure Program
Consulting Services, Tendering and Contracting, Opportunities, Partnering, Safety Certification
Driver Guides, Driver Licensing, School Buses, Commercial Vehicles, Distracted Driving Legislation, Impaired Driving
Commercial Vehicle Safety Regulation (CVSR), Vehicle Equipment Regulation (VER), Commercial Vehicle Out-of-Service Policy, Industry Notice, Transportation Network Companies
Road Geometric Design, Road Construction, Highway Maintenance, Bridges, Water Management, Highway Special Events Guide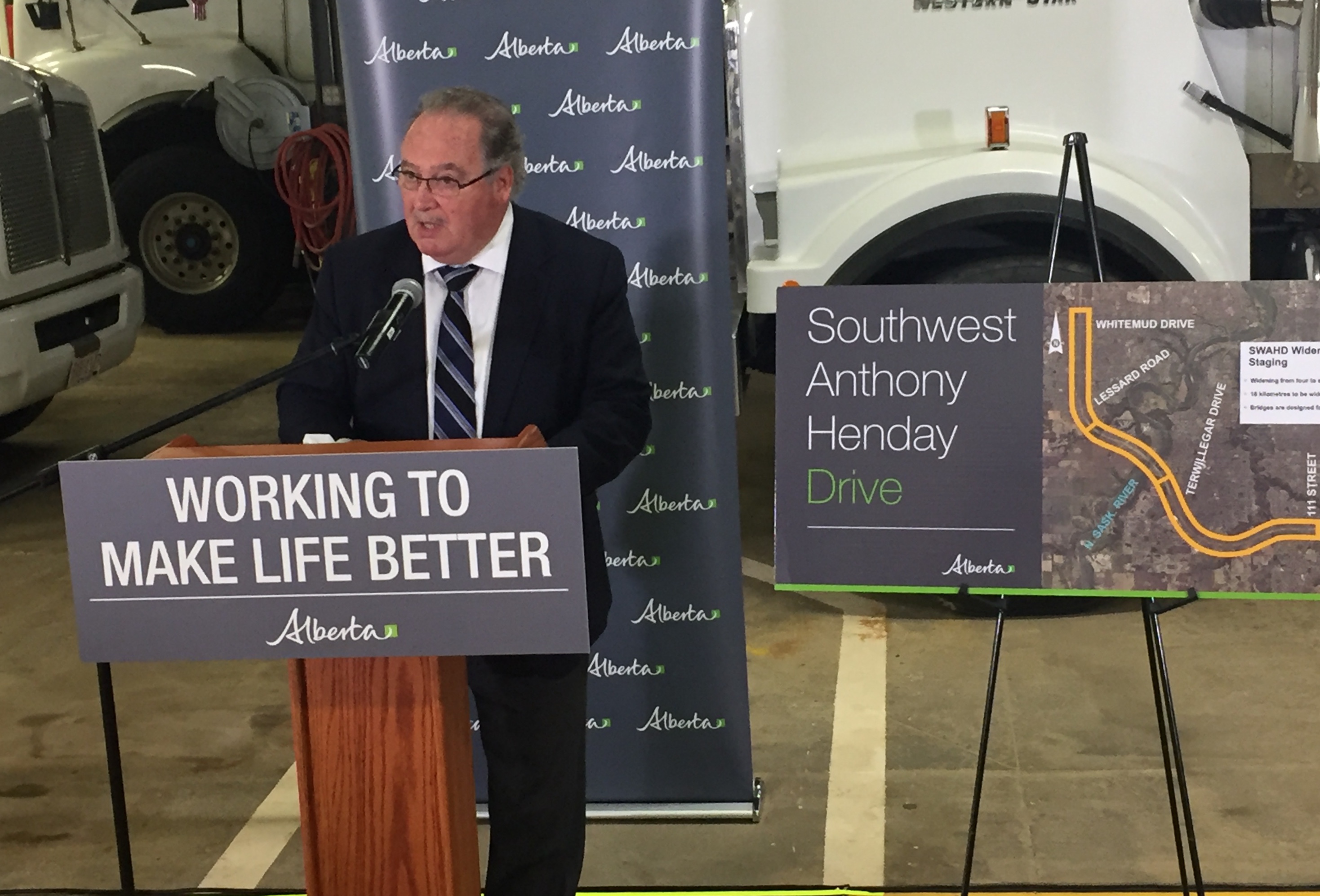 Relief for southwest Anthony Henday Drive commuters
The Alberta government is moving ahead with expansion of the southwest leg of Anthony Henday Drive in Edmonton Budget 2018 included funding to expand the southwest portion of the ring road from four to six lanes.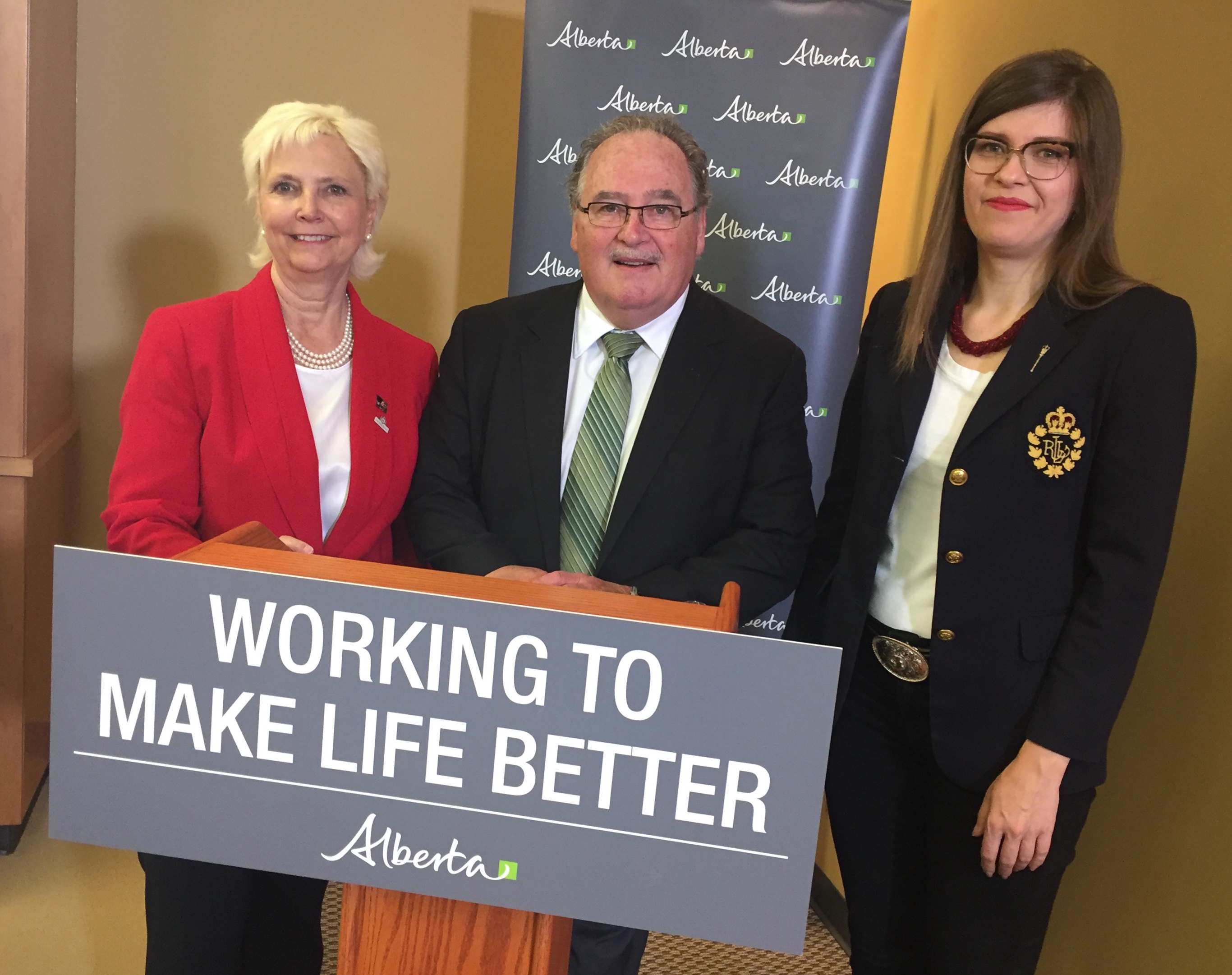 Bridging the gap for heavy truck traffic
The Government of Alberta is improving access for trucks carrying heavy loads through major industrial areas north of Edmonton.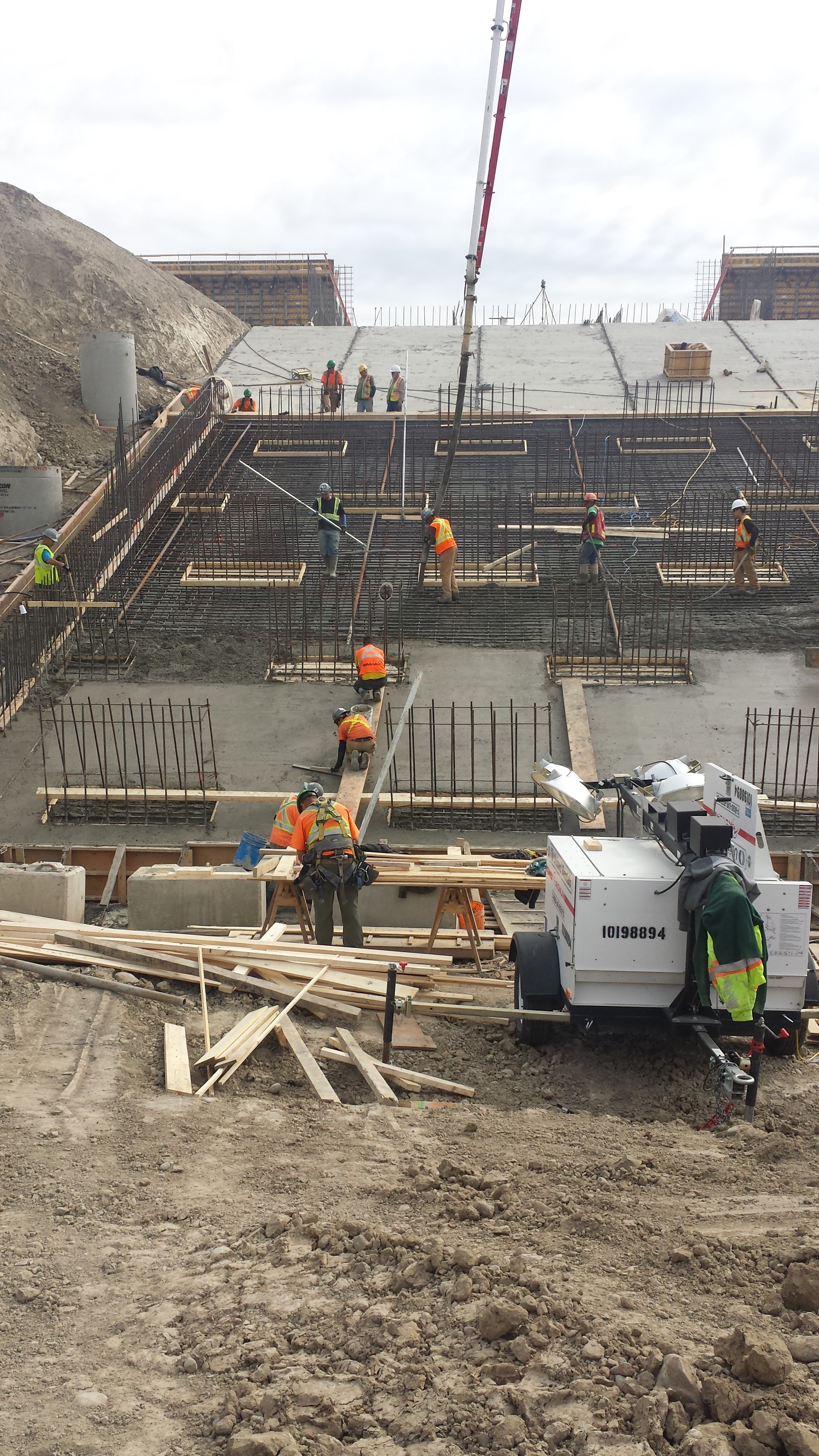 Paving the way to a better economy
The 2018 construction season is underway in Alberta with the province moving forward on hundreds of transportation projects.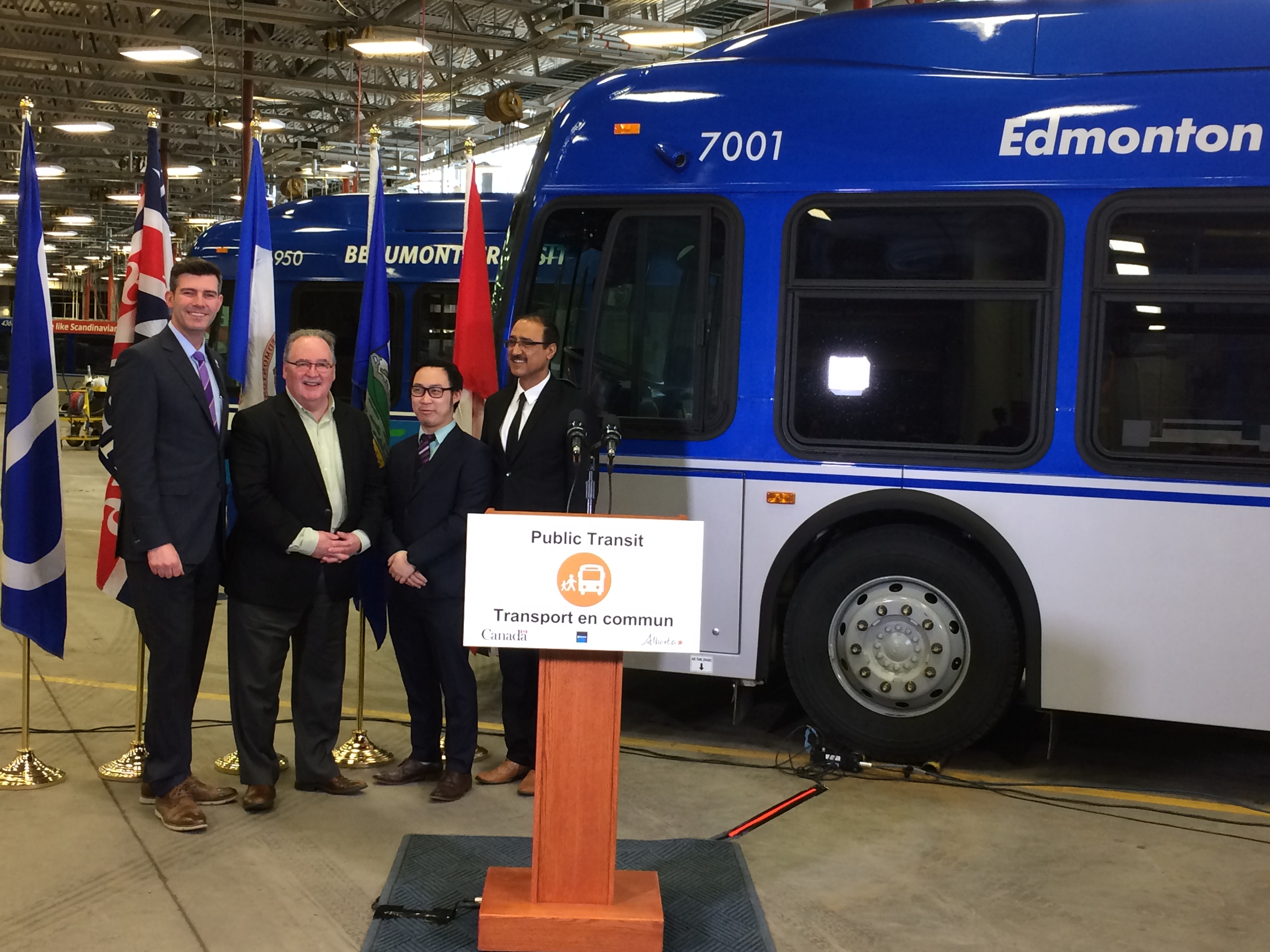 Government invests in electric buses for Edmonton commuters
The governments of Canada and Alberta and the City of Edmonton have announced more than $43 million in joint funding to purchase up to 40 new electric buses for the Edmonton Transit Service.