Programs and Services
Capital Plan, Road Conditions, Ring Roads, Maintenance Contracts, Road Restrictions/Bans
Grants, Traffic Safety Calendar, Traffic Safety Plan, Saferoads, Office of Traffic Safety Reports
Public Transportation Initiatives in Alberta, Municipal Grants, GreenTRIP, Alberta Municipal Water/Wastewater Partnership (AMWWP)/ Water for Life, Provincial Transit Engagement, Strategic Transportation Infrastructure Program
Consulting Services, Tendering and Contracting, Opportunities, Partnering, Safety Certification
Driver Guides, Driver Licensing, School Buses, Commercial Vehicles, Distracted Driving Legislation
Commercial Vehicle Safety Regulation (CVSR), Vehicle Equipment Regulation (VER), Commercial Vehicle Out-of-Service Policy, Industry Notice, Transportation Network Companies
Highway Design and Construction, Highway Maintenance, Bridges, Water Management, Highway Special Events Guide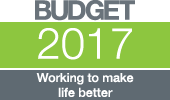 Budget 2017 invests $29.5 billion in Alberta's Capital Plan
The Government of Alberta's overall $29.5-billion Capital Plan includes investments of more than $7.8 billion in critical highway and municipal infrastructure to improve safe travel on our highways, connect communities and help put Albertans back to work.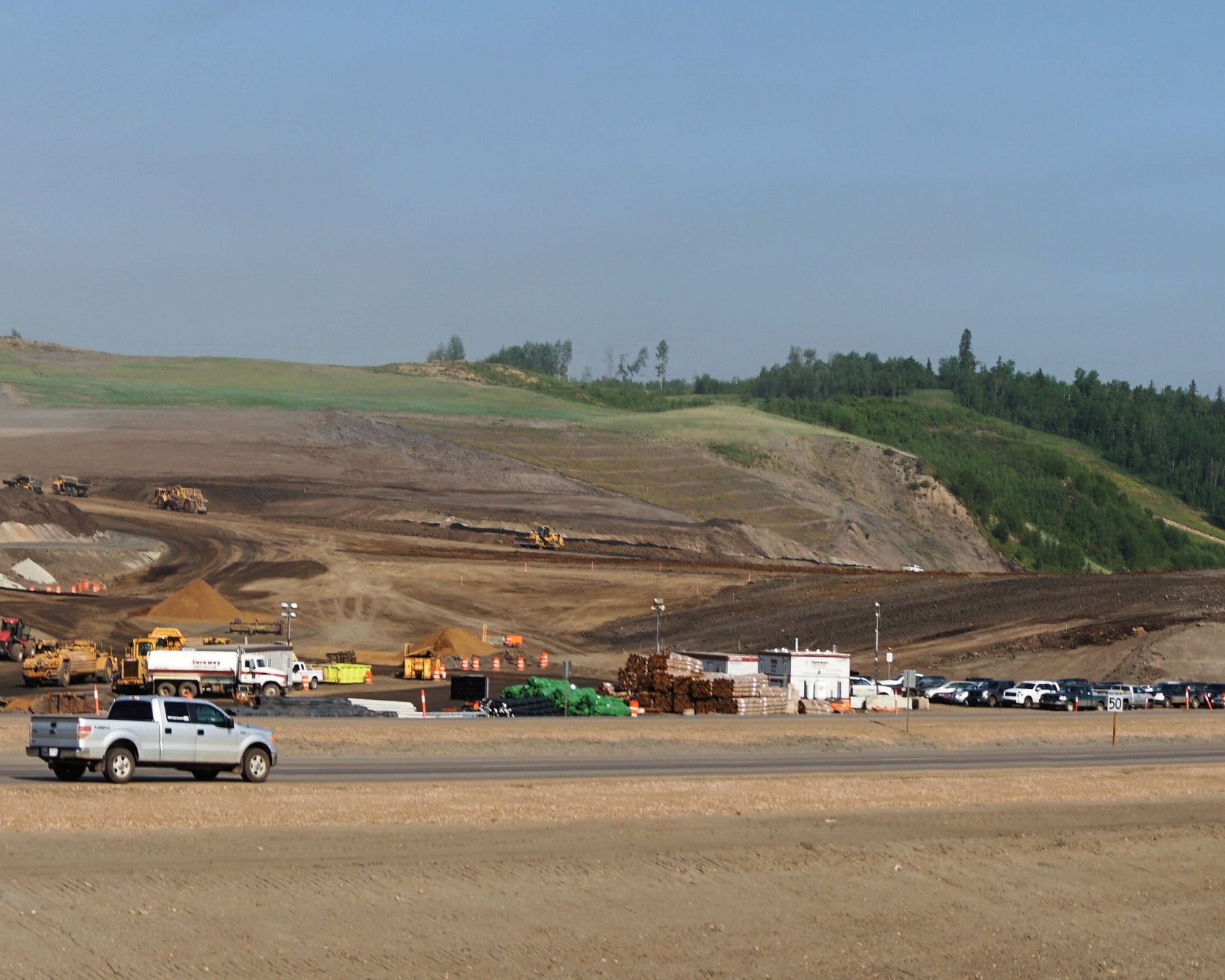 Major investment in Alberta highway projects will provide safer, more efficient travel
The governments of Canada and Alberta are investing approximately $535 million in 96 highway rehabilitation and improvement projects across Alberta. This infrastructure investment is critical to encouraging and supporting economic activity, facilitating trade and creating good-paying jobs.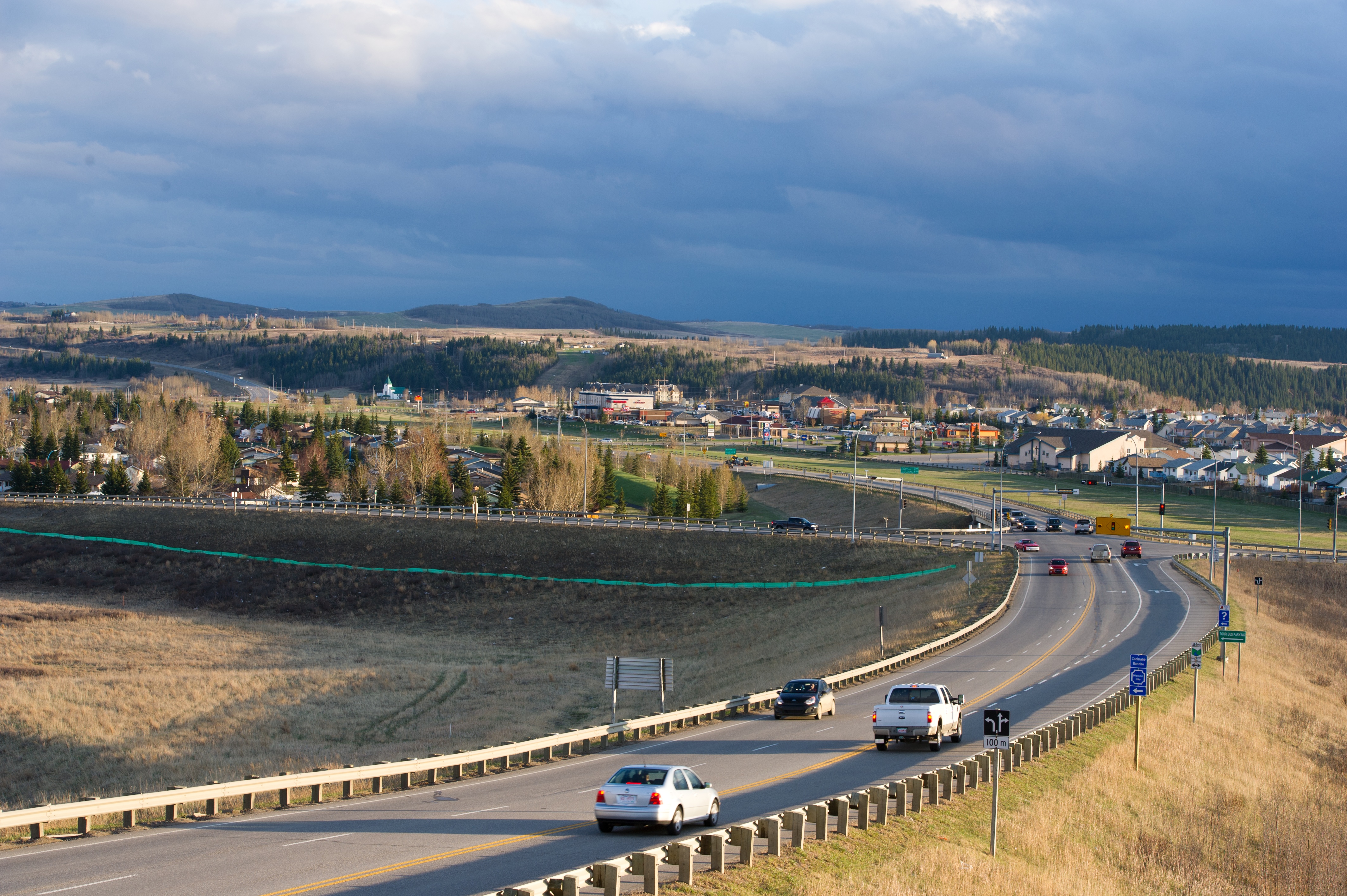 Cochrane Interchange
The Government of Alberta plans to build a new interchange in the Town of Cochrane at Highways 1A and 22. It is expected to take approximately two years to complete. By significantly reducing congestion, it will mean less time on the roads. An engineering consultant will be selected by this summer. With design complete, construction could start as soon as the fall of 2019.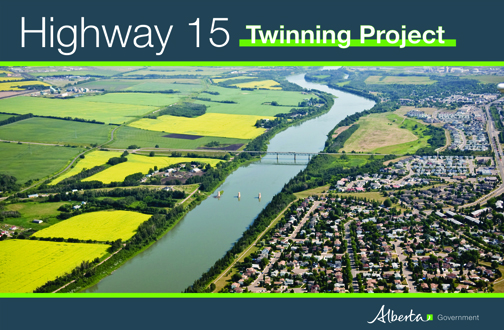 Twinning the bridge into Fort Saskatchewan
The Government of Alberta plans to fully twin the critical Highway 15 corridor between Edmonton and Fort Saskatchewan. This twinning project will improve safety, alleviate congestion and create hundreds of jobs over the next few years.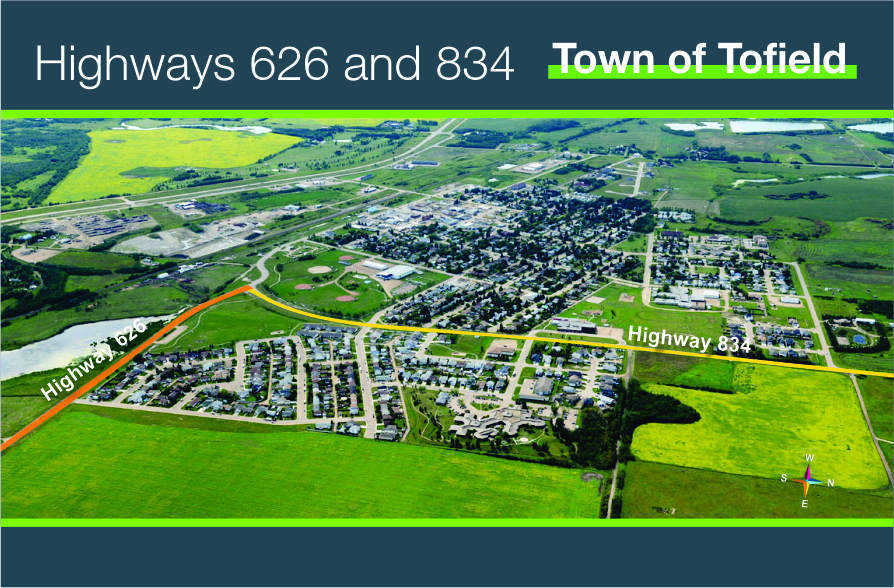 Province gets big trucks off Tofield town roads
Alberta Transportation is working to get oversize loads and semi-trailers out of residential areas and a school zone in Tofield by constructing a bypass of the town on Highway 834.