Medical Conditions That May Affect Safe Driving
Medical advisors and administrators from all Canadian provincial and territorial driver-licensing bodies developed the medical standards used in Alberta. Alberta Transportation is responsible for determining driver fitness and making decisions regarding a personís privilege to drive.

It is required by law for a person who holds or applies for a driverís licence to immediately disclose to the Registrar a disease or disability that may interfere with safe operation of a vehicle. A medical report is required when applying for or renewing a Class 1, 2 or 4 commercial vehicle licence (Refer to the Commercial Driverís Guide for details).

Commercial drivers require a higher level of fitness because of the nature of their cargo, types of vehicles being driven, nature of physical work, exposure due to significant number of kilometers driven and the consequences of a collision involving a large vehicle.

Some of the diseases or disabilities that may interfere with the safe operation of vehicles can be found in these categories: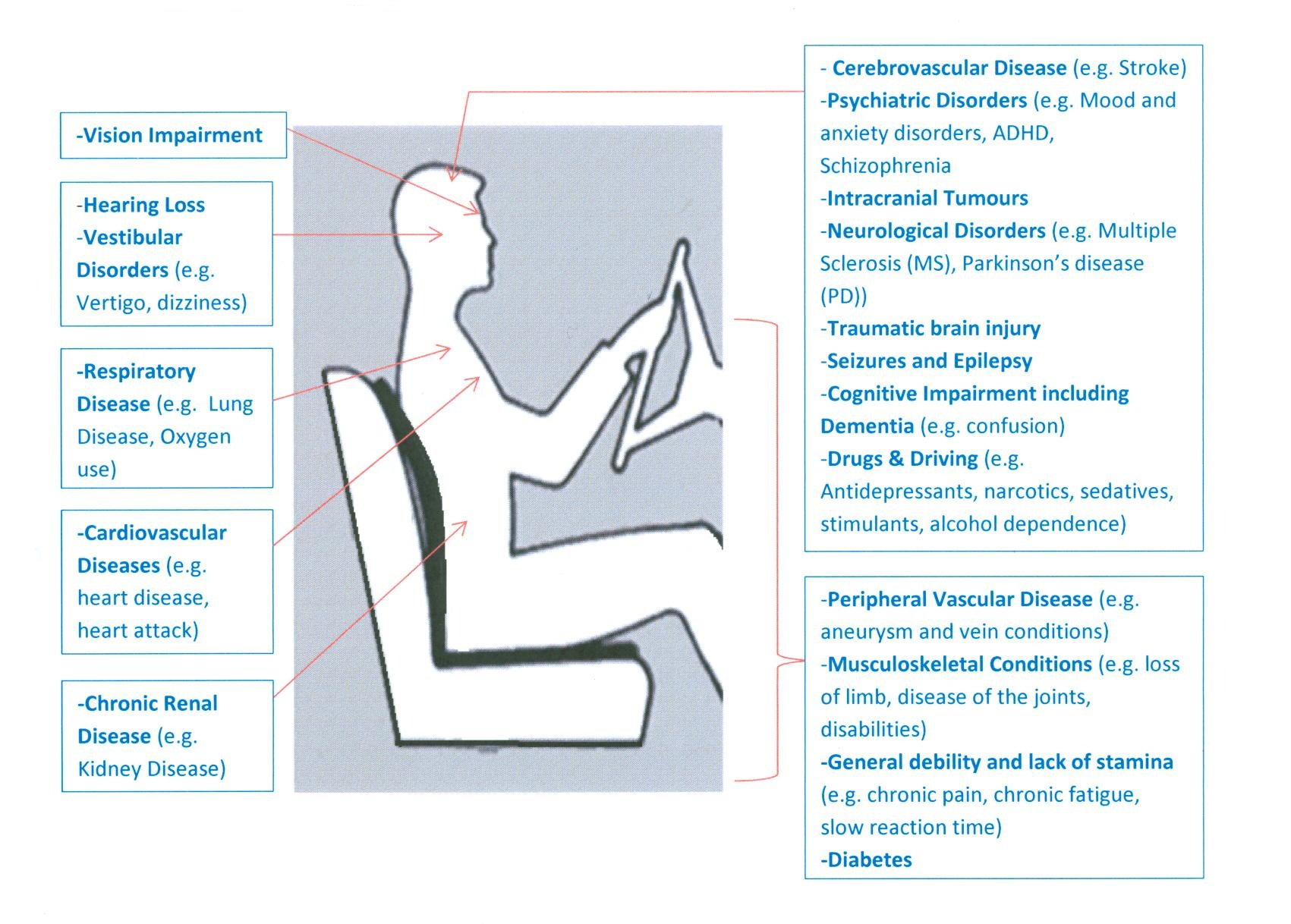 The presence of a related medical condition does not necessarily mean that a personís ability to drive will be restricted. However, in order to determine the effect of the condition on driver fitness†Alberta Transportation†must review the related factors such as type of illness, treatment, medications and other factors.
For more information, please contact:
Driver Fitness and Monitoring