Budget 2016 Highlights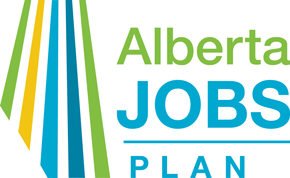 Alberta Transportation's Capital Plan invests $9.3 billion over the next five years to build and repair roads and bridges, and support water, wastewater and transit projects across the province.
It will foster economic growth and generate good paying jobs while improving transportation safety and reliability.
Budget 2016 invests nearly $4.6 billion in transportation infrastructure over the next five years to build and expand Alberta's provincial highway network. Key projects include the Edmonton and Calgary ring roads, and Highways 63 and 19.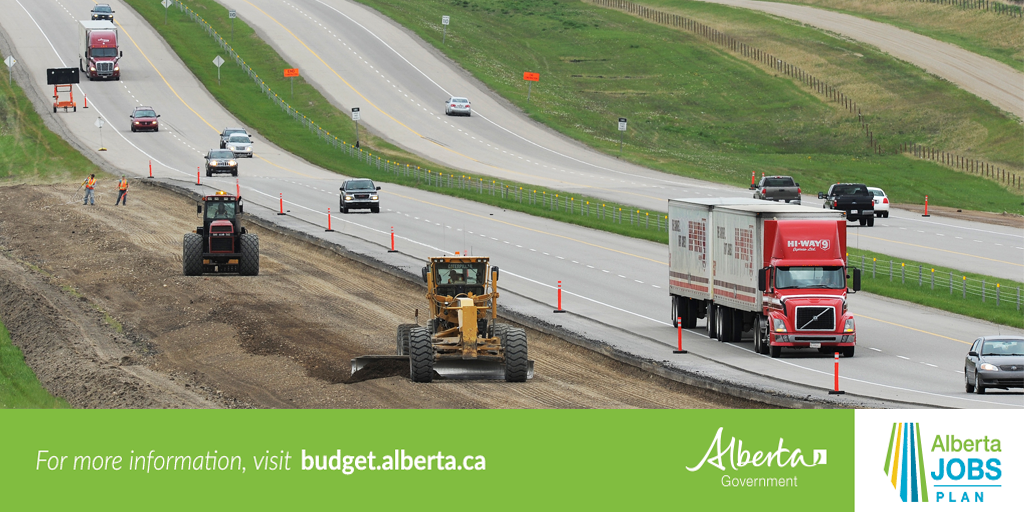 More than $2.5 billion will be invested in bridge construction, pavement rehabilitation and slide repairs across Alberta to extend the life of infrastructure and enhance safety. This work will support consistent infrastructure improvements, job creation and economic growth.
Budget 2016 includes increased funding for municipal grants for critical water and wastewater projects, as well as renewed funding for the Strategic Transportation Infrastructure Program (STIP). A total of $595 million will be invested in municipal water grants including $400 million in Water for Life for critical clean drinking water projects, a $50-million increase compared to Budget 2015. Starting in 2017-18, $100 million will be invested in the STIP to help municipalities meet local transportation infrastructure needs. A stakeholder engagement is currently underway to gather input from rural and smaller municipalities to determine how STIP can best meet their needs.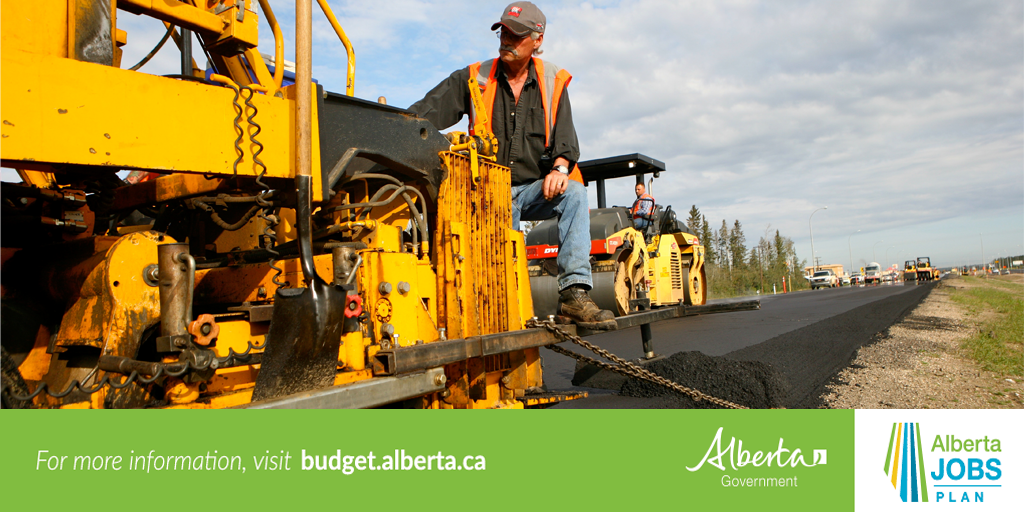 Budget 2016 includes $1.3 billion for urban, rural and regional transit to connect communities and help the people of Alberta get where they want to go. The plan provides $305 million for municipal transit initiatives to support regional and urban transit. This funding, along with $914 million for the Green Transit Incentives Program (GreenTRIP), will support enhanced regional and urban public transportation across the province, improving Albertans' quality of life and our environment. A third call for GreenTRIP applications will close on August 31, 2016.
As well, the Government of Alberta continues to seek public and stakeholder input through a provincial transit engagement to help inform the development of a provincial transit strategy, and criteria for future funding in support of municipal transit initiatives and rural bus services. Feedback will be accepted until April 29, 2016.
Detailed spending to support Alberta families and industry, and improve highway safety:
Work continues on the Edmonton Ring Road, which is slated to open to traffic in fall 2016. When complete, Transportation will have invested more than $4 billion.
The twinning of Highway 63 to Grassland is nearly complete with only three kilometres remaining.
The Southwest Calgary Ring Road (SWCRR) is moving ahead, with formal Request for Proposals now being developed. An agreement will be signed with the successful proponent on or before September 7, 2016, with construction to begin shortly thereafter.
Twinning and improvements to segments of Highway 19 between the QEII (Highway 2) and Highway 60 near the Edmonton International Airport is also included in this budget, along with funding to add a fourth southbound lane on the QEII between 41 Avenue SW in Edmonton and Highway 19.
Six-laning segments of QEII north of Airdrie to Crossfield to address specific points of congestion along the QEII corridor.
Other projects added to the Transportation Provincial Construction Program include: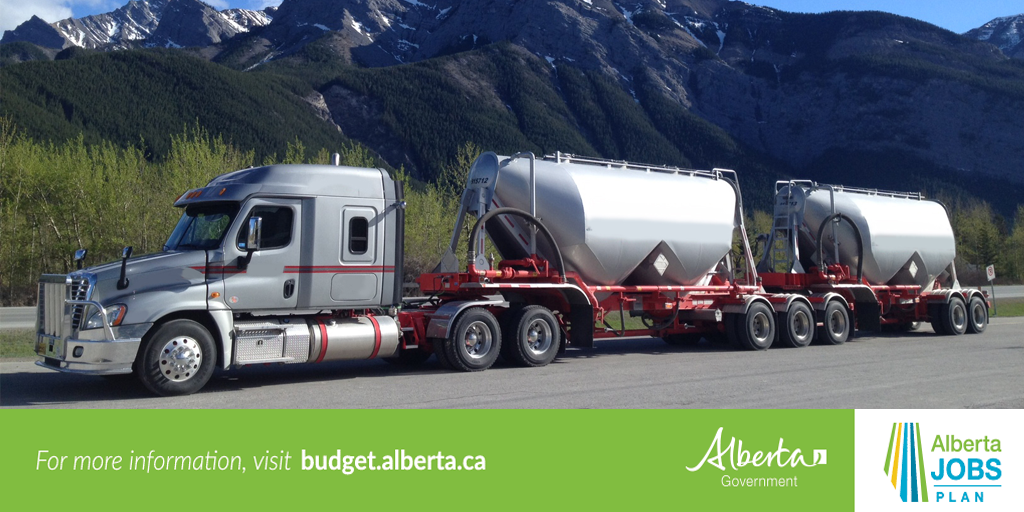 Highway 61, grade widening through Etzikom
Highway 688, grade widening from Highway 2 to Highway 986
Highway 39 and 60 roundabout construction
Highway 40, painting on the Wapiti River Bridge near Grande Prairie
Highway 1, bridge deck replacement, Highway 563 over Highway 1, west of Calgary
Highway 3, pavement preservation/overlay, 1 kilometre east of Highway 36 to 5 kilometres east of Highway 877
In Budget 2016, 10 previously unfunded priority shovel-ready projects, valued at $377 million, were added to Transportation's Provincial Construction Program.
New for Budget 2016 is a list of Unfunded Capital Projects. This list consists of projects across government that meet priority criteria and fit within the three pillars of the Capital Plan. They will be considered for future capital plans. Alberta Transportation projects are included in the list, which is not a complete list of department projects awaiting funding.
Work continues to promote transportation safety and reliability through education, community outreach, legislation and other initiatives to prevent transportation-related deaths and serious injuries, in striving to reach Vision Zero in Alberta.
For more on Budget 2016, visit:
Government of Alberta Budget 2016
Transportation Provincial Construction Program
2016-19 Transportation Business Plan
2016-17 Government of Alberta Estimates
Government of Alberta Fiscal Plan 2016
Government of Alberta Capital Plan 2016
Government of Alberta Unfunded Capital Projects List
Alberta's highway network
Alberta's provincial highway network covers 31,000 kilometres, 28,000 of which are paved. Alberta Transportation is also responsible for nearly 4,500 bridges, including traditional bridge structures, interchanges and large culverts.