Green Transit Incentives Program (GreenTRIP)
Alberta supports public transit with third call for GreenTRIP projects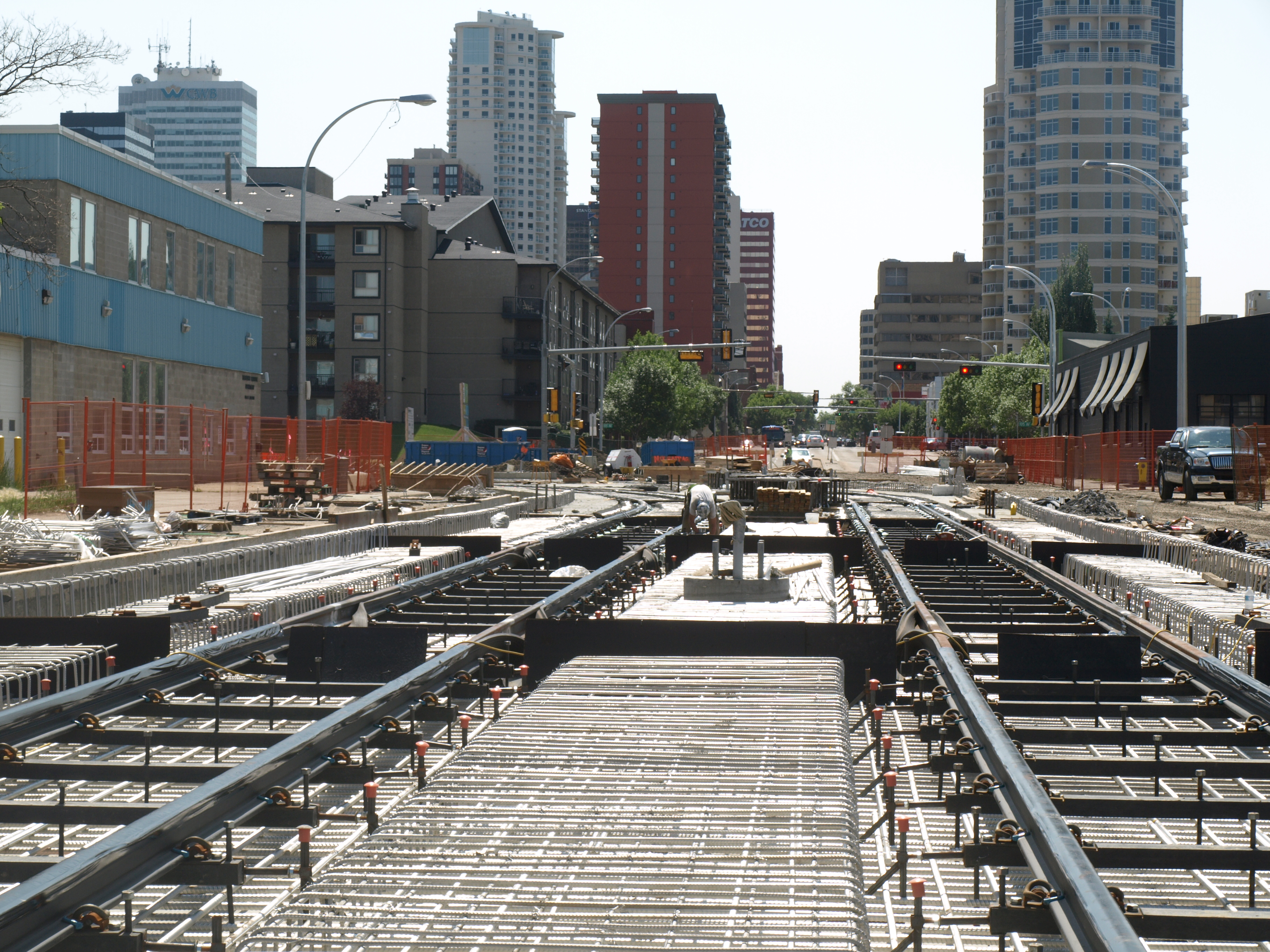 Edmonton Metro Line LRT Construction
The Government of Alberta is seeking applications to the Green Transit Incentives Program (GreenTRIP) in support of public transit projects. Alberta municipalities and other stakeholders that meet the criteria will have access to $415 million to support transit projects such as buses, park-and-ride facilities and LRT systems. The third call application deadline is August 31, 2016.
Of the $415 million that remains from the programís original $2-billion budget, $130 million is available to Calgary region municipalities to complete their total allocation of $800 million. Other municipalities outside of†the Calgary†and the Capital regions have access to $285 million of the original $400 million total. The Capital regionís $800 million has already been allocated.
Project submissions are assessed in part on local or regional transportation priorities, as well as the priorities of the Government of Alberta, including supporting public transit as a safe, affordable, accessible and environmentally sustainable transportation option. All submissions must include a comprehensive business case substantiating the need and benefits of the project, outlining the operational sustainability, and demonstrating how the benefits, including the reduction of greenhouse gas emissions, will be accomplished and verified.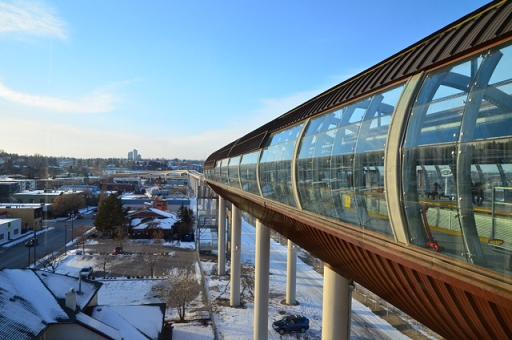 Calgary West LRT
For more information about the program refer to:
GreenTRIP Frequently Asked Questions
GreenTRIP Approved Projects - Map
GreenTRIP Approved Projects List
About GreenTRIP
The $2-billion GreenTRIP fund is one of the programs municipalities can access to support local priorities that provide sustainable public transit alternatives. Municipalities can apply for GreenTRIP capital funding to help purchase transit vehicles and technologies, build transit terminals and expand light rail transit services that increase ridership and reduce traffic congestion.
Albertans are already seeing some of the benefits of GreenTRIPís nearly $1.6 billion investment since the first call for applications in 2010.
Funding Policy
Under GreenTRIP, up to a total of $2 billion is available over the life of the program. Public transit capital projects are eligible for cost-sharing, generally on a maximum two-thirds Government of Alberta and a minimum of one-third proponent basis.
The funding available under GreenTRIP has been allocated:
40 per cent to the Capital Region ($800 million)
40 per cent to the Calgary Region ($800 million)
20 per cent to other municipalities in the province ($400 million)
There is no guarantee that any specific project or project type will be approved for funding.
For purposes of the GreenTRIP, "public transit" means:
A transportation service available to the public in an urban and surrounding area, using vehicles designed for use by multiple individuals, with fares, schedules, and routes that are planned and available in advance.
The GreenTRIP is available to the owner/operator of public transit services, which may include municipalities, regional entities/authorities, non-profit organizations and the private sector.
GreenTRIP Project Announcements
Updated February 2016
Resources
Contact Information
For more information, please contact 780-415-1266.