Highway 2 / Gaetz Avenue Interchange Improvement Project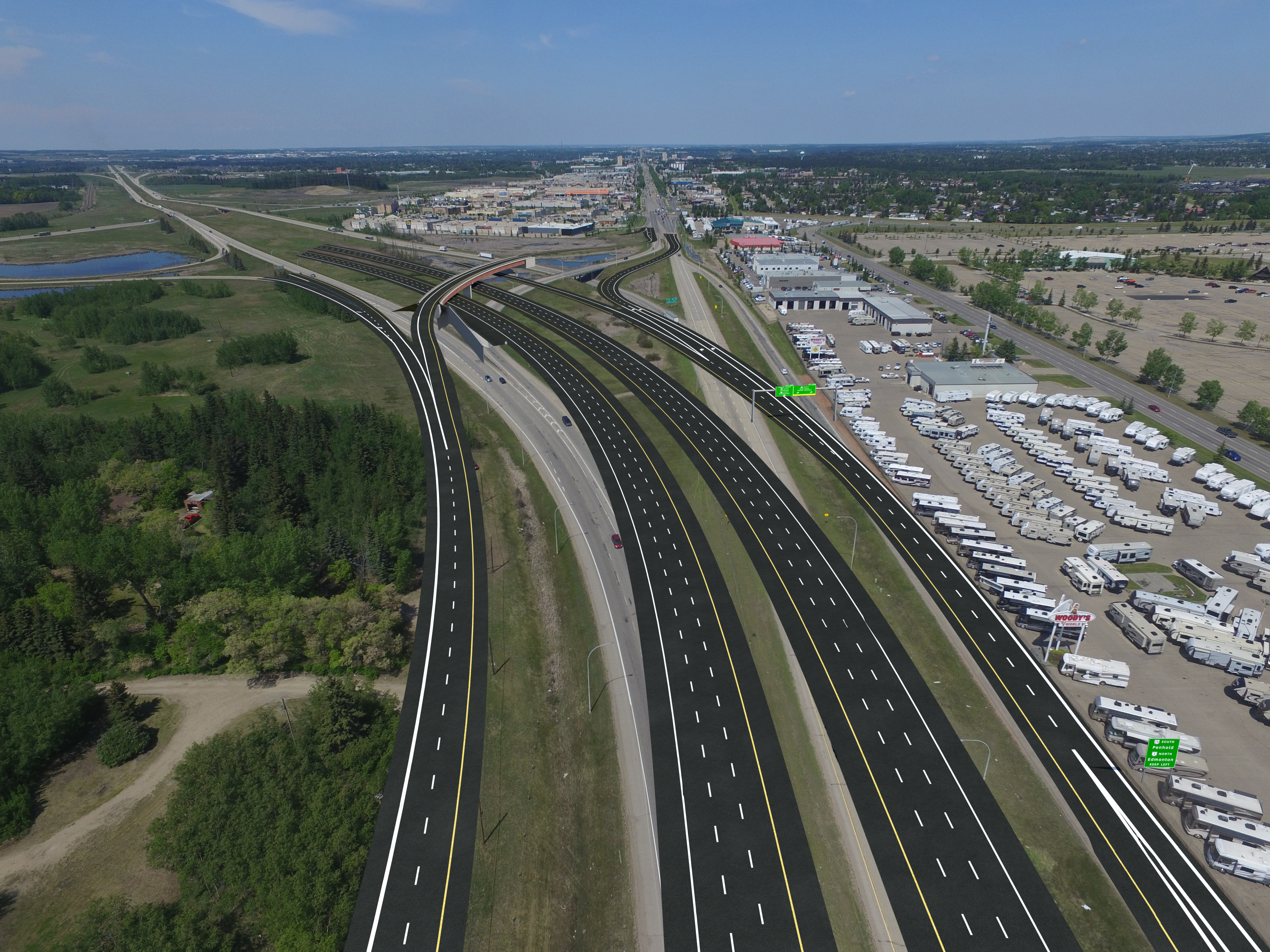 What's New
On Monday, November 19, the Gaetz Avenue bridge permanently opened to traffic.

Access to the Southpointe Common Mall from southbound Gaetz Avenue is also open to traffic.
The opening of the Gaetz Avenue bridge is the last of the major milestones to be met for this project.

The southbound collector-distributor roadway permanently opened to traffic on November 15, providing direct access to southbound Highway 2A and Gasoline Alley West.†
On November 14, the southbound Highway 2 bridge and lanes opened to traffic on itís permanent alignment.
Reduced speed limits along Highway 2 remain in effect while crews prepare for winter-shut down.
On July 26, †the frontage road along Gasoline Alley West (between the businesses and Highway 2) was permanently closed. This change is necessary to provide safer access and additional lanes to Highway 2.†

Access to Gasoline Alley West from southbound Highway 2 is provided by the new southbound collector-distributor road.
Access to Gasoline Alley West for northbound traffic remains unchanged.
Alberta Transportation is currently working with Red Deer County to provide an alternate commercial truck rest area at Highway 2 and Highway 42, south of Red Deer. It is anticipated to open later this year.

Reduced speed limits remain in effect. Motorists are asked to drive safely and obey the speed limits through the construction zone.
To view current traffic conditions on:
What to Expect in 2018
The following work is planned for 2018:
Construction of overhead sign structures and guide signs
Completion of cable barrier / guardrail installation
Paving of Highway 2A (weather permitting)
General clean-up work and winter shut-down
What to Expect in 2019
The final work to complete the interchange will take place in Spring 2019. This work includes:
Landscaping
Wetland planting
Top-lift paving
Completion of MSE walls along Taylor Drive
Links
Construction/Traffic Cameras
To view a live feed of construction activities and traffic, please click here.
Video Fly Through
To view a video fly through of the project, click here.
For the most up-to-date information on construction or travel delays, please visit†511.alberta.ca or search†#hwy2gaetz†@511Alberta and†@ABTransComm on Twitter.