Highway 2 / Gaetz Avenue Interchange Improvement Project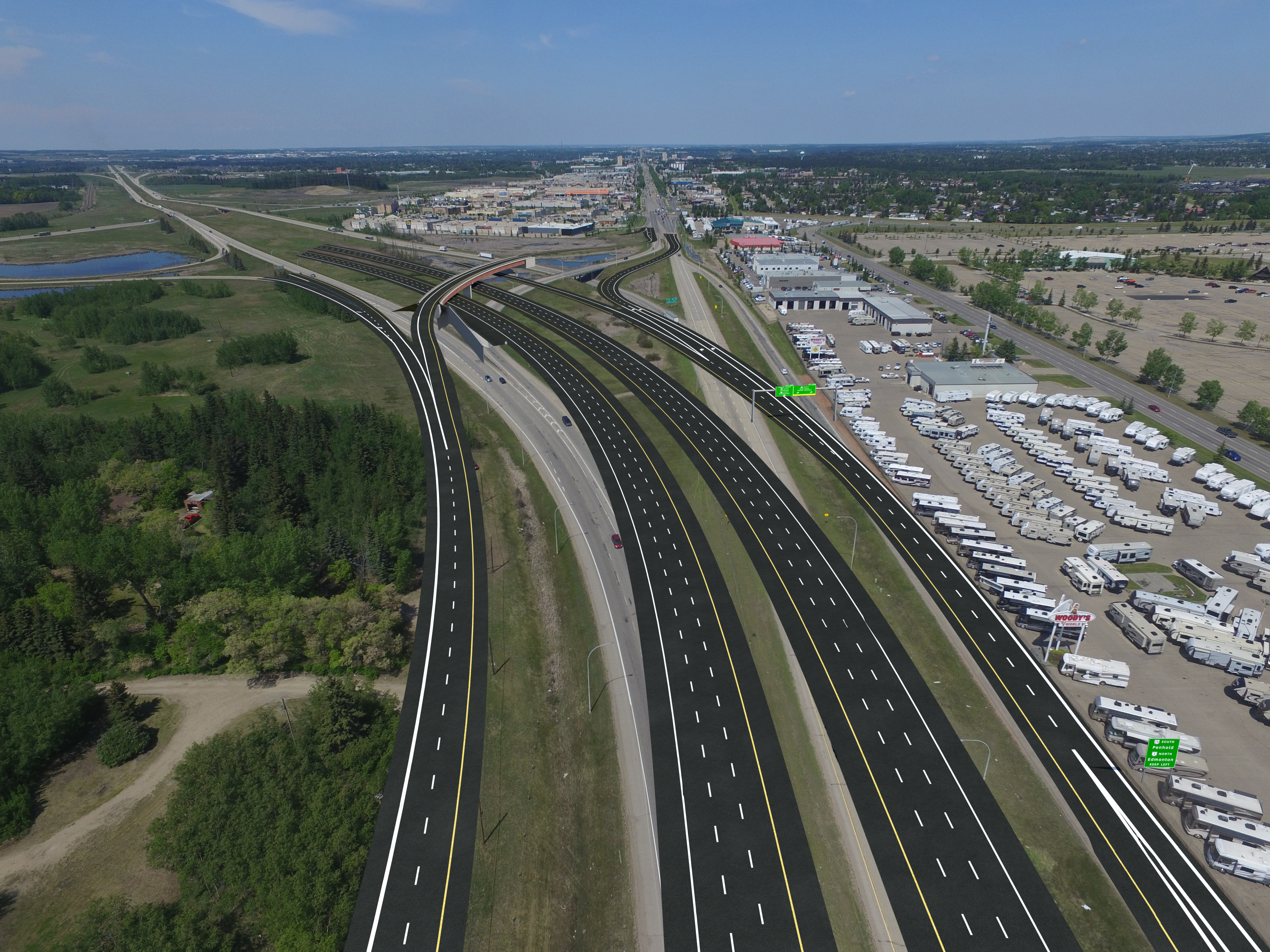 What's New
As of November 19, 2018, all bridges and access points within the project site are open to traffic.

Reduced speed limits remain in effect. Motorists are asked to drive safely and obey the posted limits.
What to Expect in 2019
The final work to complete the interchange will take place in Spring 2019. This work includes:
Completion of overhead sign structure and guide signs
Landscaping
Wetland planting
Completion of top-lift paving
Completion of MSE walls along Taylor Drive
To learn more about the construction progress to date, check out Construction Progress.