Cochrane Interchange
The Government of Alberta has started the design process for building an interchange at Highway 1A and Highway 22 in the Town of Cochrane. The intersection, which sees an average of more than 27,000 vehicles per day, was originally planned to be a widened at-grade intersection but with the significant growth in the Town of Cochrane over the years, the town would outgrow the intersection within 10 years. After Alberta Transportation consulted with the Town of Cochrane and considered the future role of Highway 22, an interchange at this location was thought to be the best alternative to alleviate operational issues well into the future.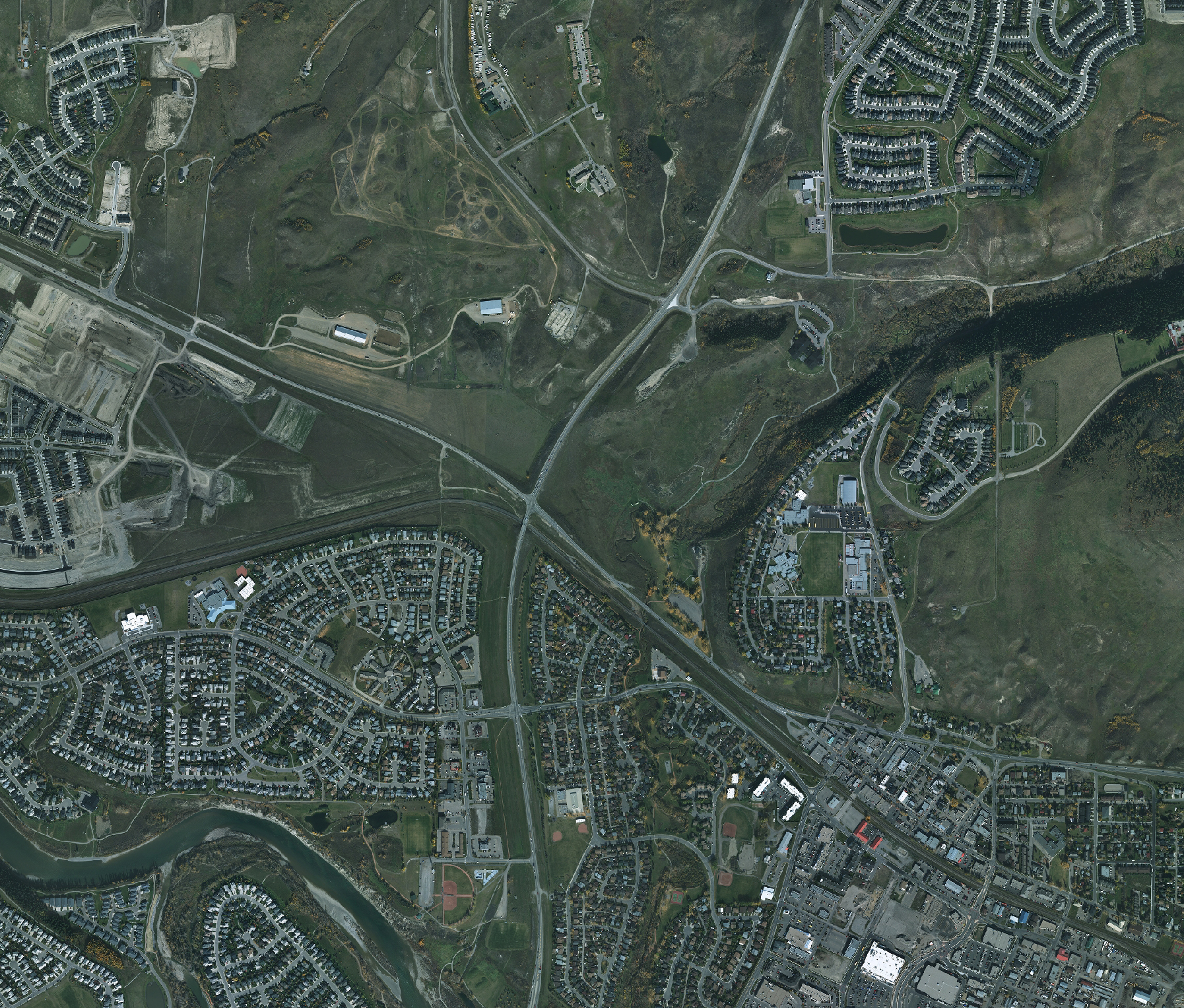 Project Details
The project is estimated to cost between $40 to 50 million, and will include:
expansion to 4 lanes on Highway 1A (two lanes in each direction) from east of Big Hill Creek to west of Highway 22;
elimination of the existing Highway 1A traffic signal on Highway 22;
addition of two new bridges over Big Hill Creek with removal of the existing bridge;
replacement of the Highway 22 Canadian Pacific Railway overpass, with a wider overpass which will accommodate the new interchange ramps,
addition of a new overpass to carry Highway 22 over Highway 1A; and
new interchange ramps to connect the two highways
Project Timelines
Budget 2018 provides funding for continued design work. Design is expected to be completed by Fall 2019, and if approved, construction could begin later the same year. Once the project has been tendered, construction is expected to take approximately two years.
Project Benefits
This project will support economic development in Alberta by improving access, allowing efficient movement of goods and people through the town to access Highway 1 to the south and the Highway 22 corridor to the north, in particular larger truck traffic that currently uses the corridor. The project will also support planned growth in Cochrane, enhance safety and reduce congestion currently experienced at this location.
Links
Questions about this project? Email: Hwy1A22@islengineering.com