Highway 3 Functional Planning Study – Taber to Burdett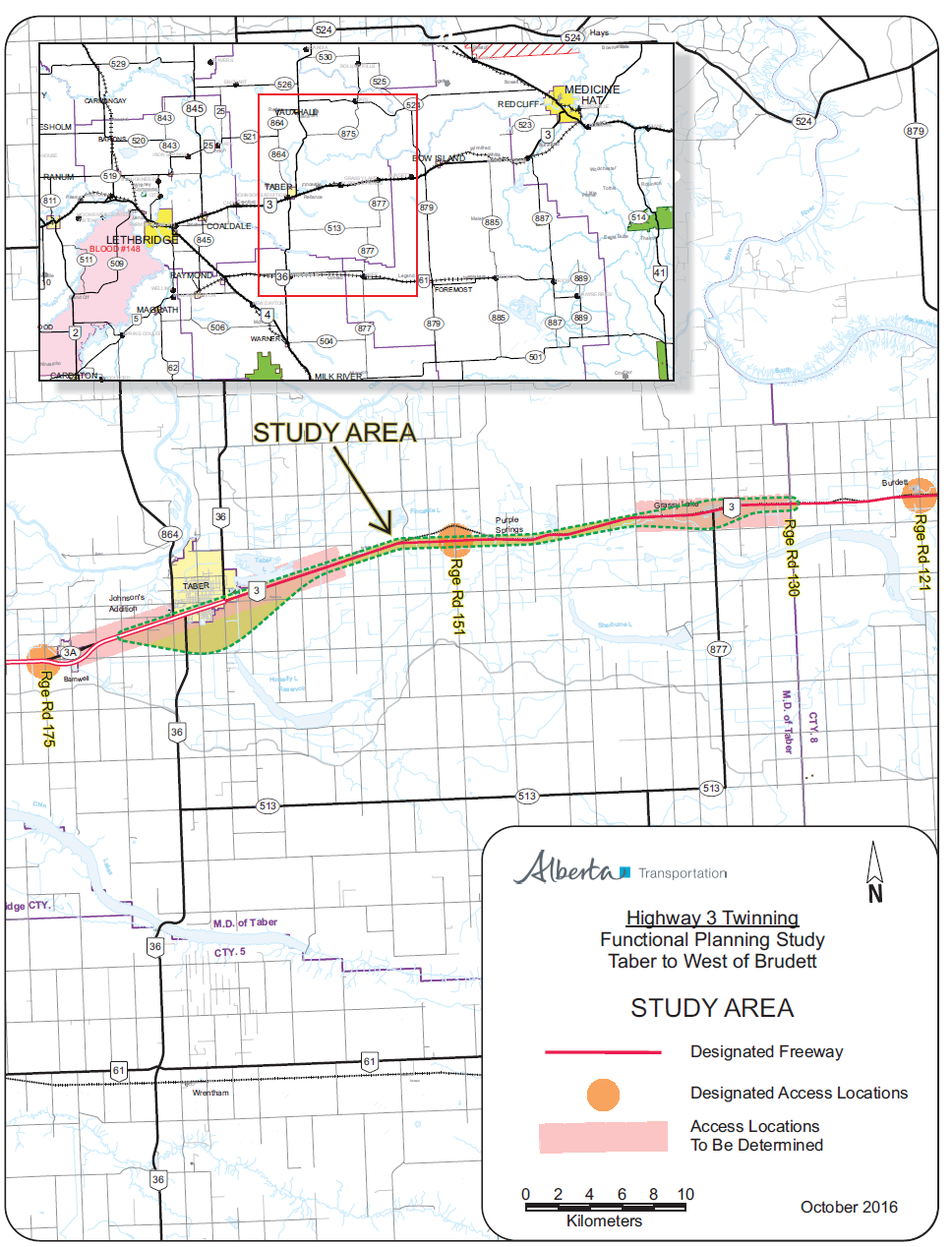 Alberta Transportation is conducting a functional planning study for the twinning of Highway 3 from the Town of Taber to west of the Hamlet of Burdett. The study will identify staged options to upgrade the existing four-lane urban divided and two-lane undivided highway to a twinned freeway corridor and identify access management via an estimated five interchange locations.
The existing twinned segment passing through the Town of Taber and the undivided segment through the Hamlet of Grassy Lake will likely need to be realigned with by-pass routes around Taber and Grassy Lake to conform with National Highways Systems standards.
View the June 28, 2018 open house materials.
View the June 29, 2017 open house materials.
View the November 30, 2017 open house materials.
Schedule: Expected study completion, November 2018.
Consultant: Stantec Consulting Ltd.
For more information, please contact: 
Mr. Firoz Kara, P.Eng. 
Infrastructure Engineer 
Alberta Transportation 
Phone: 1-403-592-8170  
Email: Firoz.Kara@gov.ab.ca