The speed limit for both urban
and rural playground zones, when the
times are in effect, is 30 km/h unless
otherwise posted.
PLAYGROUND ZONE ENDS:
A playground zone ends where a traffic
sign indicates:
1. a higher maximum speed, or
2. the end of the playground zone.
PLAYGROUND AREA: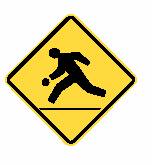 When you approach a playground sign
without a speed limit sign attached to it,
you are entering a playground area. This
sign is to alert drivers that children may
be near and you must use caution when
driving through the playground area.
Parking services
for persons
with disabilities
This sign indicates parking for persons
with disabilities. These parking spaces
ensure that persons with disabilities have
safe access to goods and services.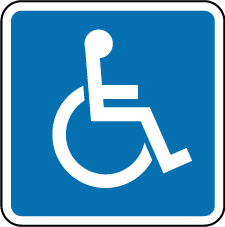 It is illegal for any vehicle to park
or stop in a parking stall reserved for
persons with disabilities unless the
vehicle has an identifying parking placard
or licence plate.

The application for a parking placard
for persons with disabilities can be
found at www.servicealberta.ca/pdf/
ParkingPlacardsREG3164.pdf or
by contacting a registry agent or family
doctor.
TTY capabilities
This sign indicates payphones that have
a TTY (teletypewriter) that assists people
who are hearing or speech-impaired to
use telephone networks.

32 A Driver's Guide to Operation, Safety and Licensing